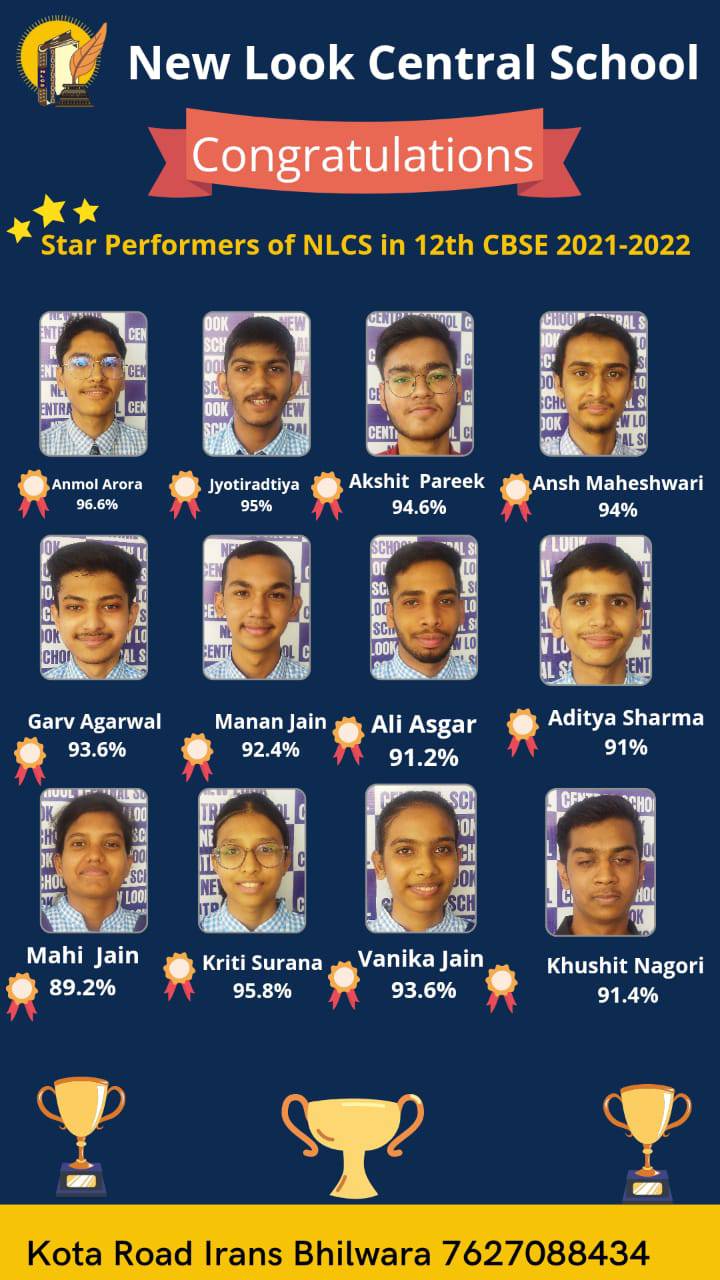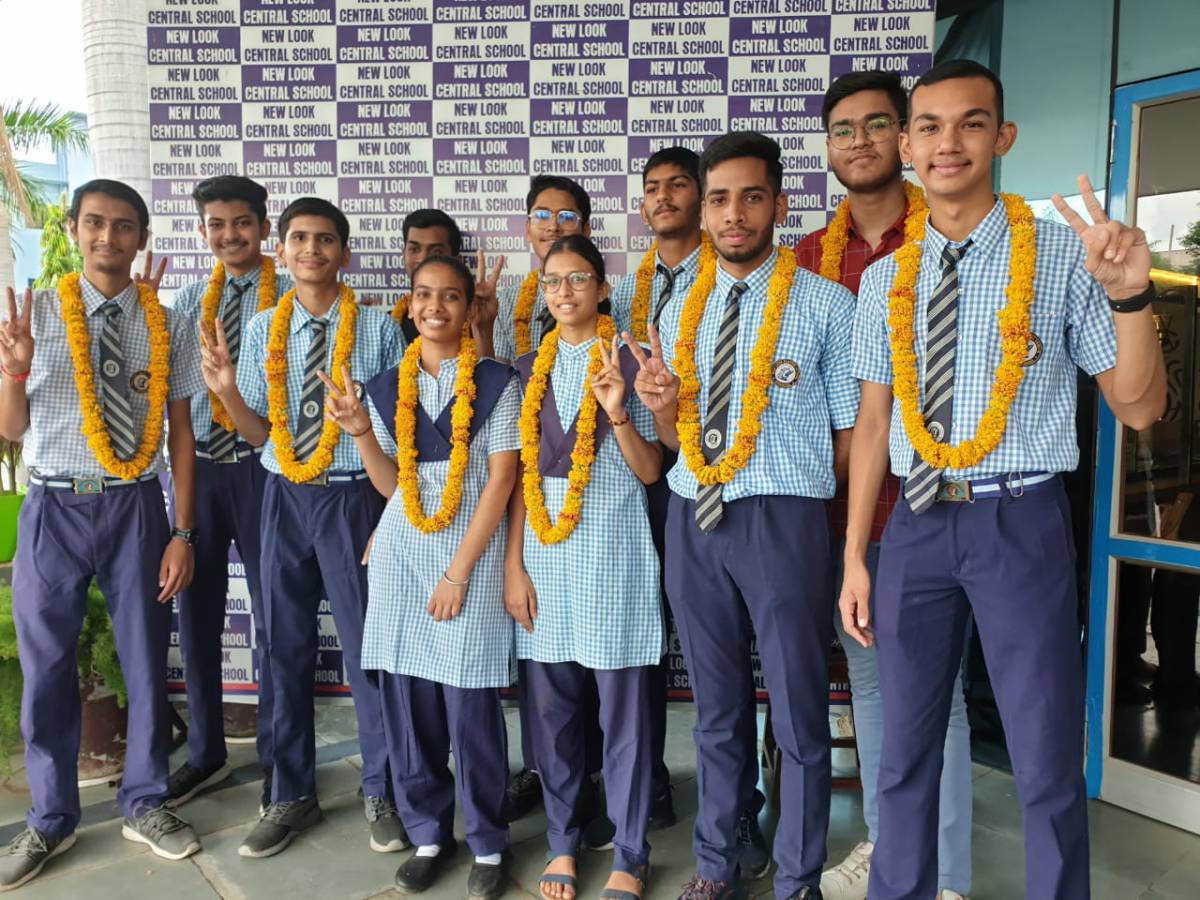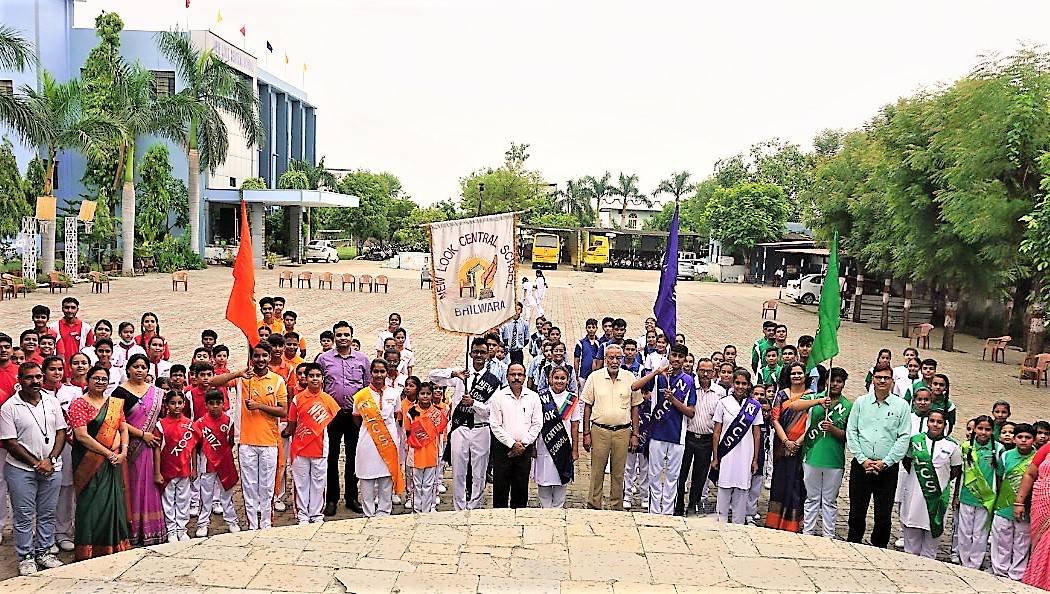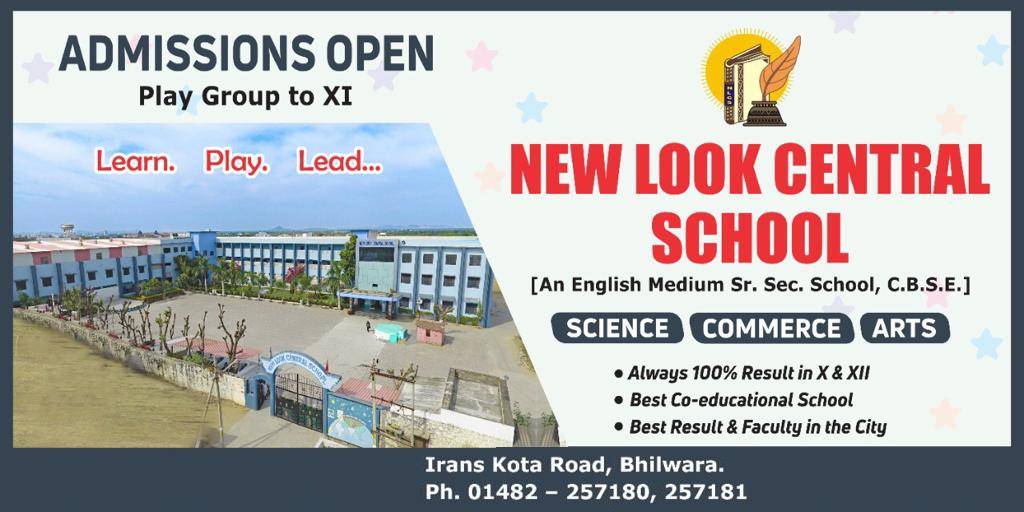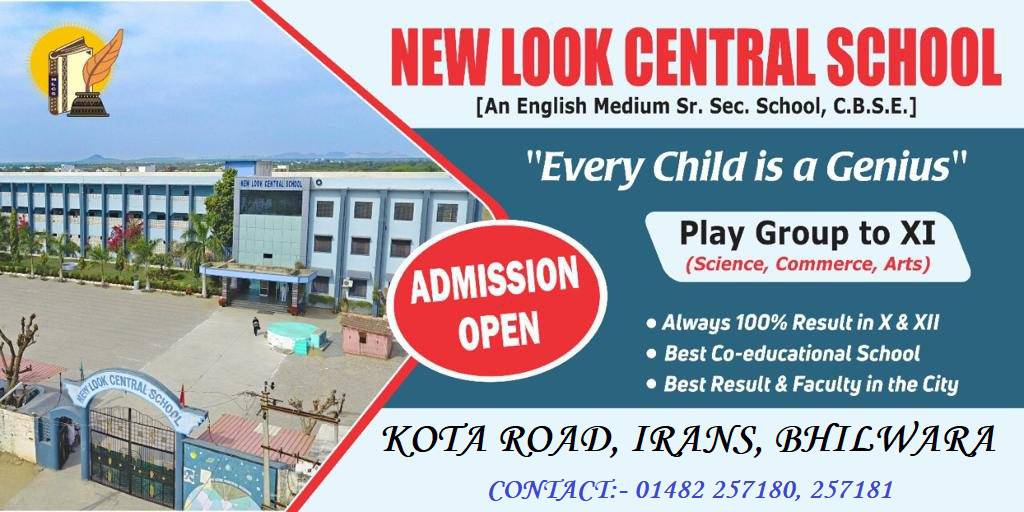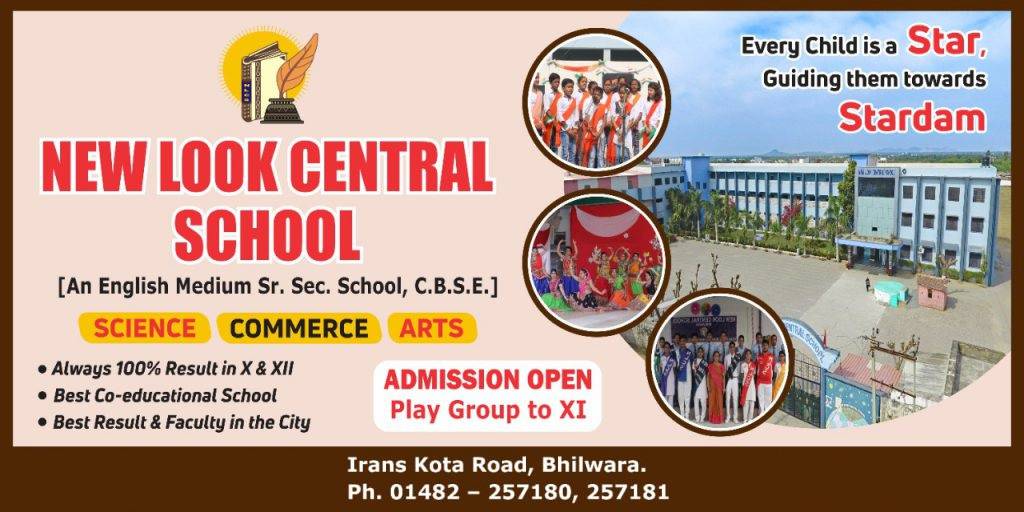 Welcome To New Look Central School
New Look, an English medium co-educational C.B.S.E. affiliated school was established in the year 1988, feeling the pulse of intellectuals and judging the need for a good English medium School at Bhilwara, New Look School society decided to develop an Institute of educational excellence, away from hustling of city crowd and pollution within a picturesque surrounding in tranquility. Sprawling over 15 acres of land, allotted at Irans and a huge campus with all essential amenities sprang new NLCS in 1997.
The New Look School maintains a long tradition of academic excellence and high expectations for all its pupils. Above all it has a reputation for being very caring and happy community. It places an emphasis on both individual and group achievement and promotes a full range of activities, which includes a very high standard of cultural activities and service to the community. The expectation is that all pupil leaving NLCS will have gained success academically, achieved a well-balanced and confident approach to life and will be prepared for the challenges of leadership.
LATEST NEWS
SUMMER VACATION FROM 1ST MAY 2022 TO 15TH JUNE 2022
FOR PARENTS & STUDENTS
NEW REGISTRATION (2022-2023) |

Click Here